Protecting against the Zika Virus
Protecting against the Zika Virus
The Zika virus is a mosquito-borne disease that in February, according to the World Health Organisation (WHO), moved from "a mild threat, to one of alarming proportions."
This emerging epidemic has been linked to thousands of babies born with birth defects in Brazil and is spreading rapidly with a projection of 3 – 4 million cases throughout the Americas in the next year.
For families living in poverty, there are many obstacles to guarding against the Zika virus.
Families may live and work near stagnant water or on rice plantations; they may be illiterate and unable to access prevention information in newspapers or on the internet; the cost of insect repellent compared to food or basic necessities is high; and they may live in poorly constructed homes not built to protect against mosquitoes
Get Involved

More Info

Video

About the Organisation
Pray
Loving Father, We pray for those affected by the Zika Virus throughout the Americas. We pray for vulnerable families who find it difficult to protect against the virus. We pray for pregnant mothers and unborn babies, who are especially at risk. Protect them, strengthen them and give them courage. Amen.
---
Make some noise
Help raise awareness for this cause by sharing this information on social media.
---
Get more involved
Read the story of Ana - Compassion's Brazilian Field Communications Specialist. She shares what it's like to be pregnant in Brazil in the midst the Zika virus.
Give to Compassion's Child Survival Programme - Your donation will provide mentoring, critical medical resources, immunisations, baby and toddler supplies and emotional support to vulnerable mothers.
Visit the website
As part of an ongoing campaign in the Americas to raise awareness about the Zika virus, mothers in Compassion Child Survival Programmes in vulnerable regions have been given bug repellent and mosquito nets and Compassion staff continue to distribute educational resources.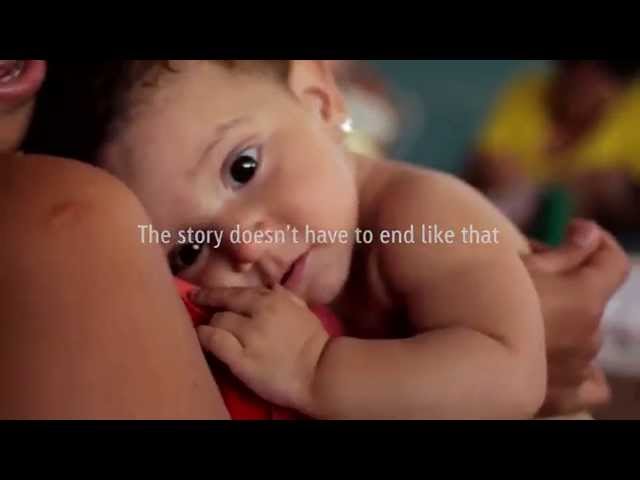 It is during the critical first years of life that the Child Survival Programme works to prevent premature death, secure good health and enable positive development: www.compassionuk.org/csp
Compassion is an international child development charity with more than 60 years of experience working with some of the world's poorest children. At present more than 1.7 million children attend Compassion's church-based projects in 26 of the world's poorest countries.
Compassion also partners with the local church to run 790 Child Survival Programmes across the world. These provide antenatal care for vulnerable mothers and ensure babies are given the best possible start in life. Often the simplest of interventions like basic hygiene and sanitation, vaccinations, and good nutrition can reduce infant mortality.